Best Logo Design Company England, UK
Welcome to Uk's #1 best logo design company England. Looking to hire logo designer in England? Then you are at the right place. 
Logos are crucial for representing a company and its goods. A company's logo is the first way it can market itself to potential customers. Our creative logo designer says a good logo communicates the values and utility of a company or product while also providing the recognition and generic identification required to attract customers. The greatest advantage of logos is their adaptability. Logos built to express various ideas and themes, including athletic, formal, high-end, and local.
Luckily, you have the best logo design company in the UK – Victus Digital. 
Our creative logo designer crew can sync your business purpose, goal, and mission in one design.
Professional Logo Designer, England, UK
We know that logo design is a strategic tool for savvy business owners and motivating entrepreneurs. When properly developed, it will increase the profitability of your business by targeting the appropriate market, delivering the right messages, and separating yourself from the competitors.
UK's no. 1 creative logo designer at Victus Digital will collaborate with you to create a high-quality, professional logo design that will meet key strategic goals, allowing you to make the right first impressions with long-term results.
Why do We call ourselves the Best Logo Design Company in the UK?
Our logo designer in England understands the significance of translating your unique ideas into a professional insignia for your brand or business. A logo is more than simply a picture; it serves to reflect what you have to offer, transforming a business concept or image into a distinctive brand.
We strongly advise you to engage with our talented and experienced design team. It is a wise decision to have our experts build your brand identity. Begin right now!
Hire logo designer, England, UK, and get unique logo designs created from scratch for your company or non-profit organization at a low cost.
At Victus Digital, Creative Logo Designer gives you the option of requesting a plethora of modifications from our design experts to fit your whims and fancies.
The client determines the pricing at Victus Digital based on their budget! Create your customizable packages to meet the needs of your company.
Reasons To Hire Our Logo Designer, England, Uk
Customizable and scalable professional design.
Packages that are flexible and endless are available.
Original artwork is always provided.
Complete control over the final concept design
Complete business setup services.
File formats for print and web.
Assurance of complete satisfaction.
Graphic design firm with extensive experience.
Live chat and Emil assistance are available.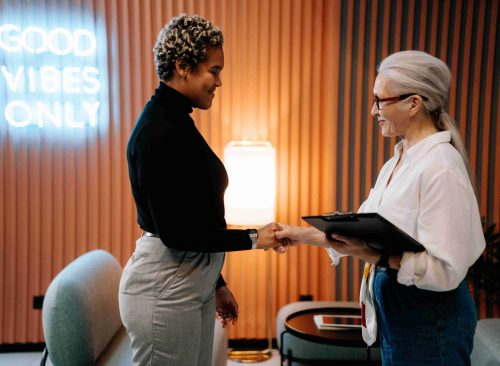 What will be included in your logo design package?
1. CMYK - Full-color printing uses only four colors
Cyan, Magenta, Yellow, and Black. These four colors may be used to create any image you can think of. You'll need this format if you need printed content with full-color photos on the same page. Vector (Ai/PDF/EPS) format is included.
Excellent for single-color literature, pens, and stationery where print costs are restricted or exact color application is required. Vector (Ai/PDF/EPS) format will be given.
As the name implies, this is a pure black rendition of your logo. That is appropriate for monochrome or black-and-white papers. Vector (Ai/PDF/EPS) format is included.
4. Stunning white knockout
Do you want to utilize your logo on top of a dark photo or a plain dark color? To achieve the greatest results, a white version addresses color and visibility difficulties. Vector (Ai/PDF/EPS) format is included.
Screen colors, unlike print colors, are made up of Red, Green, and Blue, with the light of each color mixed to form the full-color spectrum. Your logo will be delivered in optimized Jpeg, transparent PNG, and SVG (a vector version for digital use) file formats.
For usage on your website, a 32 × 32 favicon of your logo will be produced.